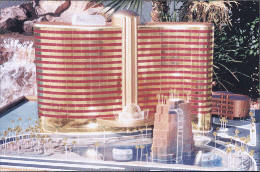 SCHERF's INNOVATIVE
CASCADA RESORT
DESIGN & CONCEPT
(Introduced in 1997)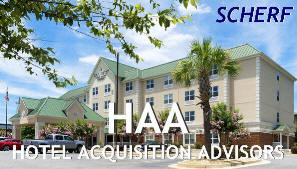 ---

HOTEL
ACQUISTION
ADVISORS
USA




---




─ FOR A NUMBER OF YEARS NOW, HOTEL
PROPERTIES HAVE GENERATED THE HIGHEST
RETURNS IN COMMERCIAL REAL ESTATE
▀ NEXT TO LOCATION THE KEY TO ACQUIRE TOP PERFORMING HOSPITALITY
REAL ESTATE IS TO PURCHASE THESE PROPERTIES AT A SUBSTANTIAL
DISCOUNT TO REPLACEMENT VALUE


─ ALL ACROSS AMERICA THERE ARE NUMEROUS
HOTEL ACQUISITION OPPORTUNITIES
▀ FOR OVER TWO DECADES SCHERF HAS BEEN LOCATING HOSPITALITY
PROPERTIES THROUGHOUT THE U.S.


There are many good reasons why leading operators and investors choose
SCHERF as their premier Hotel Acquisition Advisors.
---

▀ Through our extensive research capabilities and vast network we
will find the best and most suitable Hospitality Properties for you.


---


Dietmar Scherf
CEO & President
Scherf Corporation

SCHERF HOTEL ACQUISITION ADVISORS


For over three decades, SCHERF has provided superior corporate consulting services to clients from all over the world. Our excellent reputation has allowed us to establish long-term business relationships with clients from all over the world. Based on our core values we have repeatedly proven professionalism, integrity, trust and highest quality performance.

The Scherf family began its hospitality business with a small B&B in the mountains of Austria back in the 1960's. In the mid 1990's the Scherf Corporation relocated to fabulous Las Vegas, Nevada, USA. There we introduced the innovative and luxurious Cascada Resort Design & Concept which has inspired a number of world-class resort operators around the globe to construct variations of this phenomenal design and concept.

Over the years, SCHERF has been involved in a total transaction volume exceeding $11 Billion.


---

For our Customers we provide:

▀ Research and Acquisition Advisory Services to locate suitable
Hospitality Properties across the U.S.

▀ Branding, PR and Marketing Services to make their new Hospitality
Property acquisition a true success from the first day of operation



---

For Owners of Hospitality Properties we provide:

▀ Branding, PR and Marketing Services to increase customer traffic
to their Hospitality Properties

▀ Listing and Marketing Services whenever the time comes to dispose
of their Hospitality Properties



---




Mr. Dietmar Scherf
E-mail: ds@scherf.com




---
Disclosure: Potential conflict of interest. Various corporate entities directly and/or indirectly owned and/or associated with Scherf may have business relationships with contractors, financial institutions, consultants, attorneys, vendors, etc., and such corporate entities may at times receive compensation and/or commissions in various forms from such business entities. Whenever customary the pertaining entity receiving compensation and the percentage and/or amount is disclosed to the client. It is therefore every client's sole responsibility to make the final decision which contractors, financial institutions, consultants, attorneys, vendors, etc. they contract with and/or engage for their pertaining project/transaction. When contracting with Scherf in any way, the client is aware of this disclosure and the pertaining facts and is in full agreement as to the business relationships and compensation arrangement with such Scherf owned and/or associated corporate entities.
Please send inquiries to: ds@scherf.com