---


MISSION AUSTRIA is a new vision God gave us. It actually started already in the 1980's when Giadoni Mission founder Dietmar Scherf as a newly born-again Christian began evangelizing Austria. Together with a few friends he established by the Grace of God a few Bible Studies and an evangelical church in Vienna.
The new vision for Austria for the second decade of the new millennium is to reach the smaller towns and villages with small teams throughout Austria. There we can evangelize and make disciples and by the Grace of God plant new churches in this spiritually dark country. Please keep MISSION AUSTRIA in prayer, or perhaps if God calls you to join a team in Austria for a week or two, or even for a few months or so. Or perhaps God leads you to support the MISSION AUSTRIA project financially which would be such a blessing.
>Click Here to find out more about MISSION AUSTRIA.
---
MISSION AUSTRIA
The Word of God encourages Christians to go into all the world to share the glorious Gospel of Jesus Christ with all mankind (Mark 16:15, Matt. 28:19-20).
There's an urgency to share Jesus Christ as the Lord and Savior with people all around world as His return is imminent (Phil. 4:5; 1 Pet. 4:7; 1 John 2:18; Rev. 1:3).
Local churches (a fellowship of local believers) are called to be mission oriented. And it's the task of every local church to evangelize their local area (city, county, state), nation and worldwide as God leads. People need to hear the Good News about Jesus Christ as it is the Gospel of Christ that is the power of God unto Salvation (Rom. 1:16).
While we act locally, we all need to think globally with a desire to share (preach and teach) the Word of God with unbelievers and to encourage believers around the world (Acts 1:8).
Austria is located in the heart of Europe and it is the gateway to the East and vice versa the gateway to the West. Over 8 (eight) million people live in Austria and the official language is German. You can read more demographics and general facts about Austria via the following link: http://en.wikipedia.org/wiki/Austria.

Not so long ago, Austria was one of the largest empires in the world. Today, it's a country about the size of the State of South Carolina. One sad fact about Austria though is that it never had an awakening to the Gospel of Jesus Christ, ... for the most part, Austria has never been evangelized and it was never touched by the reformation centuries ago.
THE MISSION TO AUSTRIA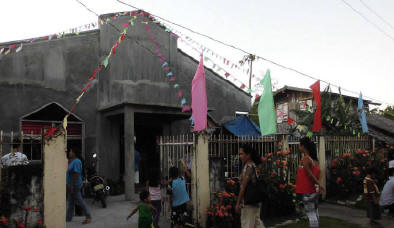 With the MISSION AUSTRIA project we utilize specific strategies to carry the glorious Gospel of Jesus Christ not only into the larger cities, but also into the small towns and to the villages throughout Austria. Together with evangelism we also concentrate on discipleship. We're local church oriented as we work together with believers in local areas to share the Word of God and to establish local fellowships of Christians, especially in places where there are no local fellowships.
Please consider joining us in prayer to reach millions of people throughout the country of Austria with the glorious Gospel of Jesus Christ. Each and every single prayer is vitally important so that the hearts of people and that doors are opened to the Gospel of Grace. If God speaks to you regarding reaching the people of Austria, perhaps you may want to join our evangelism/discipleship team for Austria for a week or two or longer term for a few months or so in the coming years, ... or perhaps you'd like to financially support our mission efforts which will also significantly help to evangelize Austria with the Gospel.

Austria, a country in the heart of Europe ... the gateway to the East/West.
---
"Jesus Christus kommt bald wieder!"
Message in German (Deutsch) by Dietmar Scherf:
---
Ein Artikel in Deutsch (An Article in German):
http://www.be24.at/blog/entry/681939/jesus-christus-kommt-bald-wieder/fullstory
---
"Das Leben ist kurz!"
Message in German (Deutsch) by Dietmar Scherf: